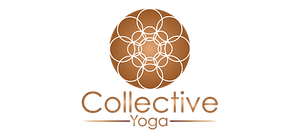 Upcoming Yoga Teacher Training January 2024-May 2024
Satya Yoga Academy at Collective Yoga
Alternating weekends and Tuesday nights
Where Eastern tradition meets Western science...Leading trainees to a deeper understanding of yoga and the ability to share a safe, balanced practice in their authentic style,
You're passionate about yoga and deeply committed to your personal practice. You know how it makes you feel, both mentally and physically. Is it time to take the next step? Is now the time to deepen your knowledge, practice, and share it with others? Yes, now is the time.
Know that becoming a yoga instructor is more than just showing up and teaching a class. It means guiding, serving, and connecting to others. It means that you are always a student. It means that you are prepared and open to hold space for others as needed.
Yoga Teacher Training is a valuable initial step in investing in your own knowledge and personal yoga/life journey. No matter what direction your life journey takes you, whether you decide to teach and lead others, or you delve deeper into your own personal practice, stay curious and continue investing in yourself and your education/training.
A deposit of $200 is to be included upon completion and submission of the application, available at the studio. The deposit will be applied toward the total cost of the program, which is $3,200.00. We offer $50.00 cash discount should you decide to pay in full prior to the start of the program, but a monthly payment plan is available via auto-draft. We also offer a 5% military discount.
Applications are available at the studio. If you have immediate questions, please contact Stephanie at 757-201-9044 or karenbabcockyoga@gmail.com, or stephanie@collectiveyogavb.com.