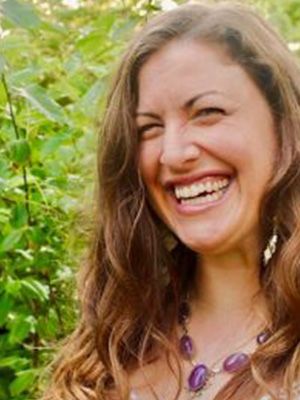 Liz started practicing yoga in her teens and when she graduated from Granby High School in 2002 started getting more consistent. She began teaching after completing her 200 hour teacher training at My Yoga Spirit in 2008 with Lisa Rapp who was trained in both Jivamukti and Integral Yoga. And then taught regular weekly classes at The Space Above Yoga Center while she continued studying yoga, meditation and breath work through 2012 with Gabrielle Gerard-Jenks who was trained in Tri-Yoga and Barratt Breathwork. Since then, Liz has taught group as well as individual classes around Hampton roads.
Along with teaching yoga, Liz is a Certified Massage Therapist, Reiki Master and Spiritual Life Coach and has her 16 year practice based out of Wells Therapeutics. She's also a musician and a member of the local kirtan band PranaMuktiBhakti.
Along with her experience, Liz brings a lightness to all her classes and she believes that the most advanced yogis are the most aware yogis, always drawing attention inward to go deeper into the present moment.